Plumtech
PLUMTECH® is a padding created to imitate the fluffiness of down while preserving the advantages of technological thermal lining.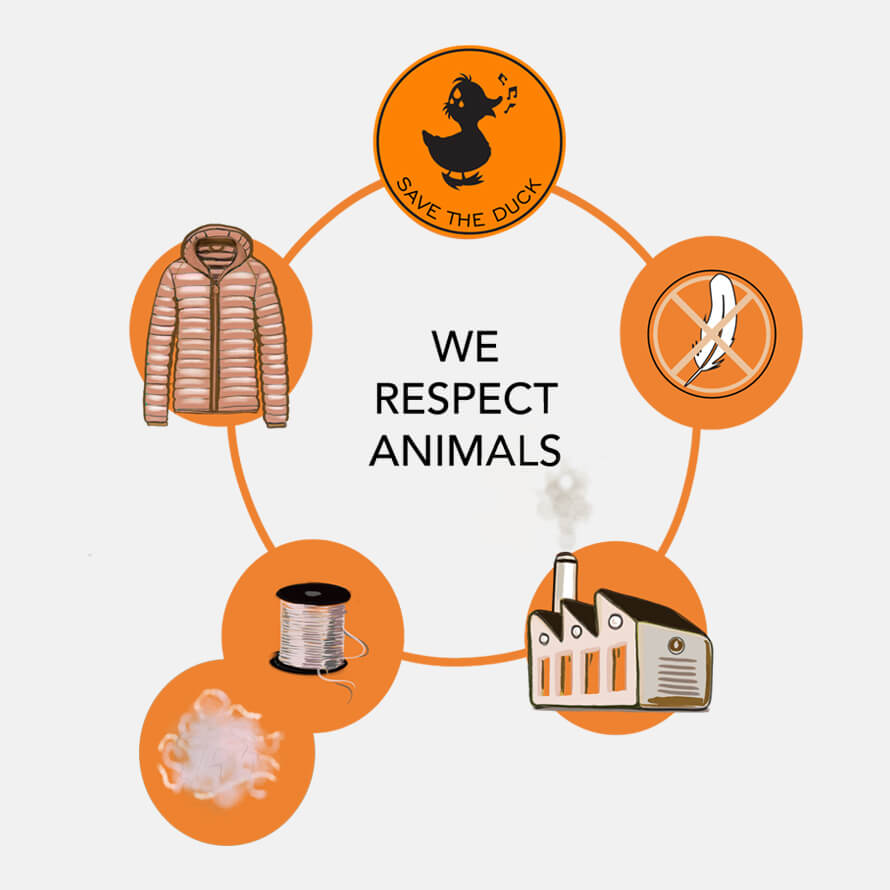 Plumtech
Compared to traditional polyester padding, PLUMTECH® allows to produce garments with limited encumbrance that are light and guarantee total freedom of movement. PLUMTECH® also guarantees Easycare: washing and drying our garments is extremely simple.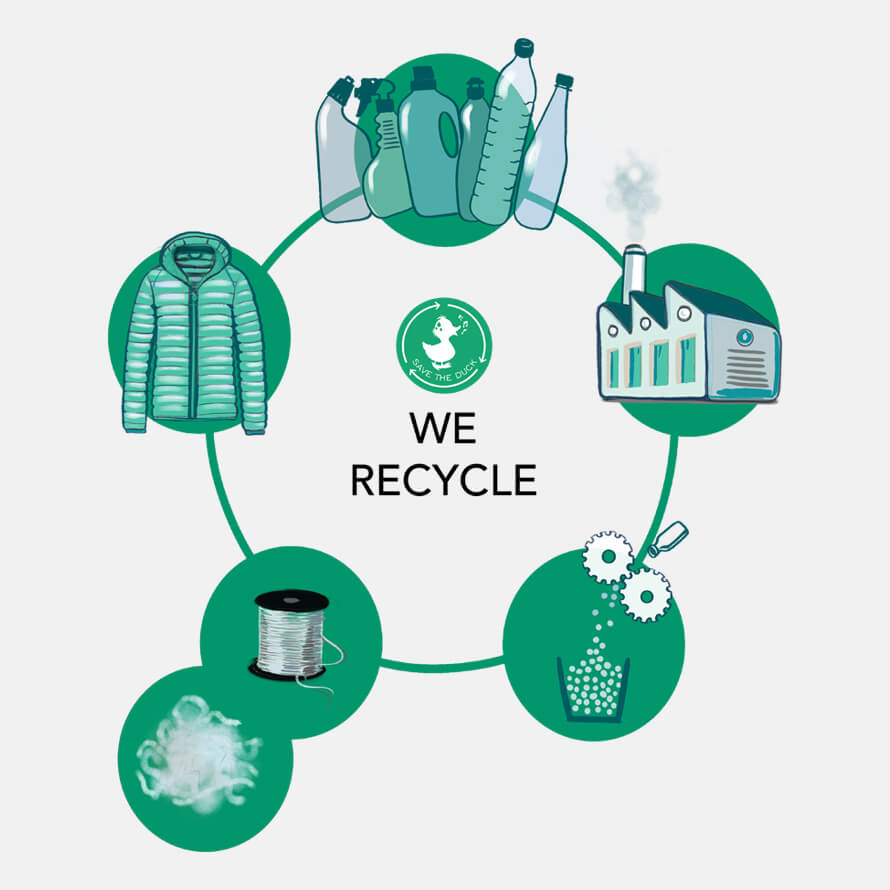 Plumtech Recycled
RECYCLED PLUMTECH® is a padding made by polyester fiber entirely coming from recycled materials, including plastic bottles. Features of thermal and breathability are absolutely identical to classic PLUMTECH®. All the jackets from the RECYCLED collection are distinguished by the green and white logo.
Materials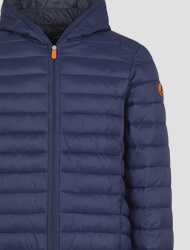 GIGA
The high-density nylon fabric (20dX20d) guarantees weightlessness and fluffiness. It is thin yet resistant, thanks to its features it guarantees impermeability and wind protection, it absorbs humidity and dries rapidly.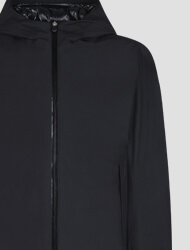 HERO
GORETEX® 75D dull fabric, 100% recycled polyester PFCEC (perfluorocarbons) free DWR; polyurethane lamination with very high waterproof, breathability (28000WP / -9 m2 Pa/W RET=15.000 MVP) and wind protection performances. Fully taped seams. The garments, under regular use conditions, have GORETEX® lifelong warranty.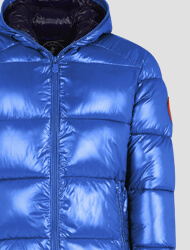 LUCK
100% nylon fabric, very light and compact,with soft and smooth handfeel. It has excellent 'windproof' performance, thanks to its high density construction. Its particular finishing gives it a silky and luminous appearance.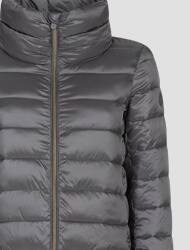 IRIS
100% nylon high density (20dx20d) anti-static finishing with same features of art.GIGA, with shiny iridescent fashion look.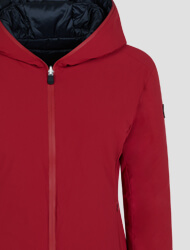 MATT
100% polyester fabric with back polyurethane membrane, guarantees high performances in terms of impermeability and breathability (5000wp mm/24h - 5000 mvp g/m2/24h).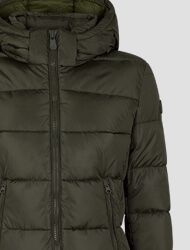 MEGA
Super bright 40Dx40D fabric, 100% nylon with polyurethane lamination that guarantees water resistance and very high levels of breathability.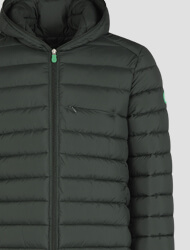 RECY
Polyester fabric 30dx30d with dull "look", comes from 100% recycled polyester fibers from plastic bottles. It is lightweight and resistant, thanks to its features , guarantees impermeability and wind protection.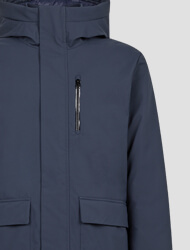 SMEG
100% polyester 3 layers fabric which has extremely high performances in terms of waterproofness and breathability (5000wp mm/24h - 5000mp g/m²/24h). It offers full coverage from cold, wind and moisture, also thanks to its taped seams.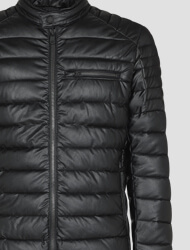 SKIN
Fake leather ultra soft in 58% polyurethane and 42% viscose.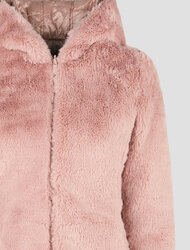 FURY
100% polyester melange twill fabric with transparent polyurethane lamination; fully taped seams. It guarantees good performances of waterproof and breathability (3000WP / 3000MVP).
Our Nature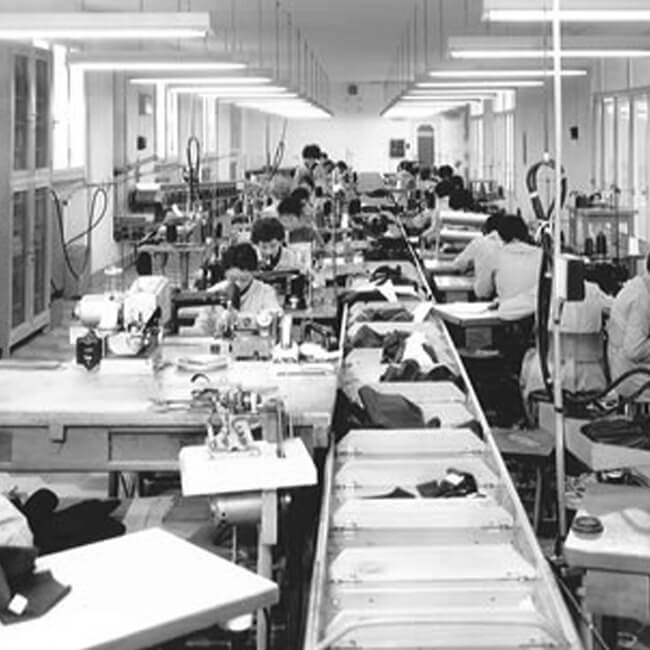 Save The Duck DNA
Our heritage, our values.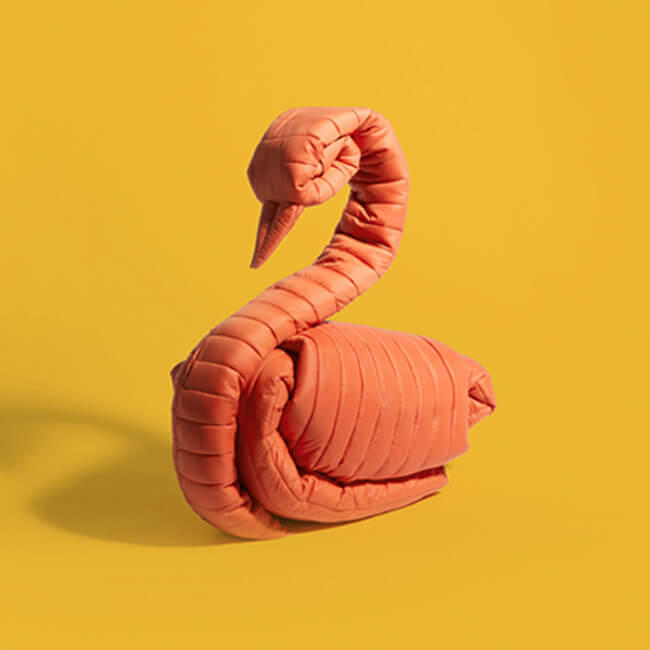 Sustainability
Our commitment to a sustainable world.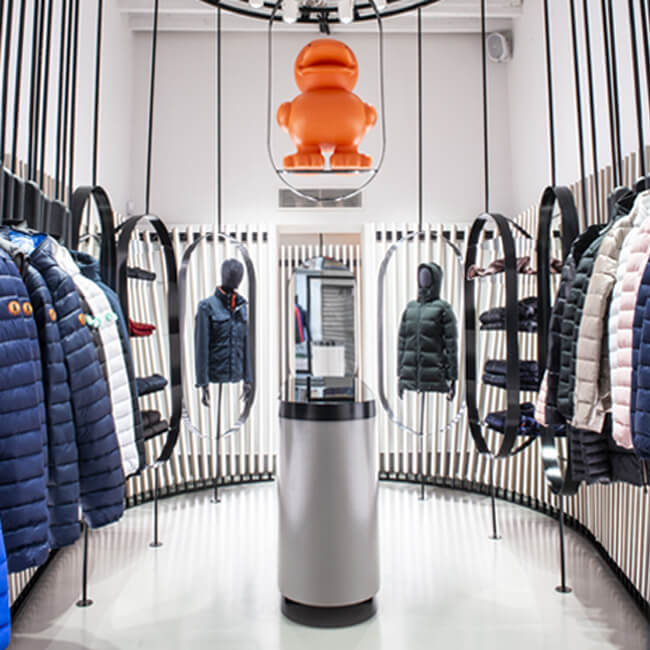 Stories
All the news about Save The World.