New Pro-Tech Collection
The pieces in the Pro-Tech collection are inspired by the exploits of Kuntal A. Joisher, the first man in history to climb Everest in a 100% animal-free snowsuit. Pro-Tech is the expression of technology and performance with total respect for the environment, in which nature reigns supreme.
100% made of respect.
The Fall-Winter 20/21 collection is inspired by the wonderful unspoiled lands of Tibet and the grandeur of the Himalayas, following a journey through the natural landscapes and the ancient traditions of the Brokpa people. A line which respects the primary values of nature and its incessant change.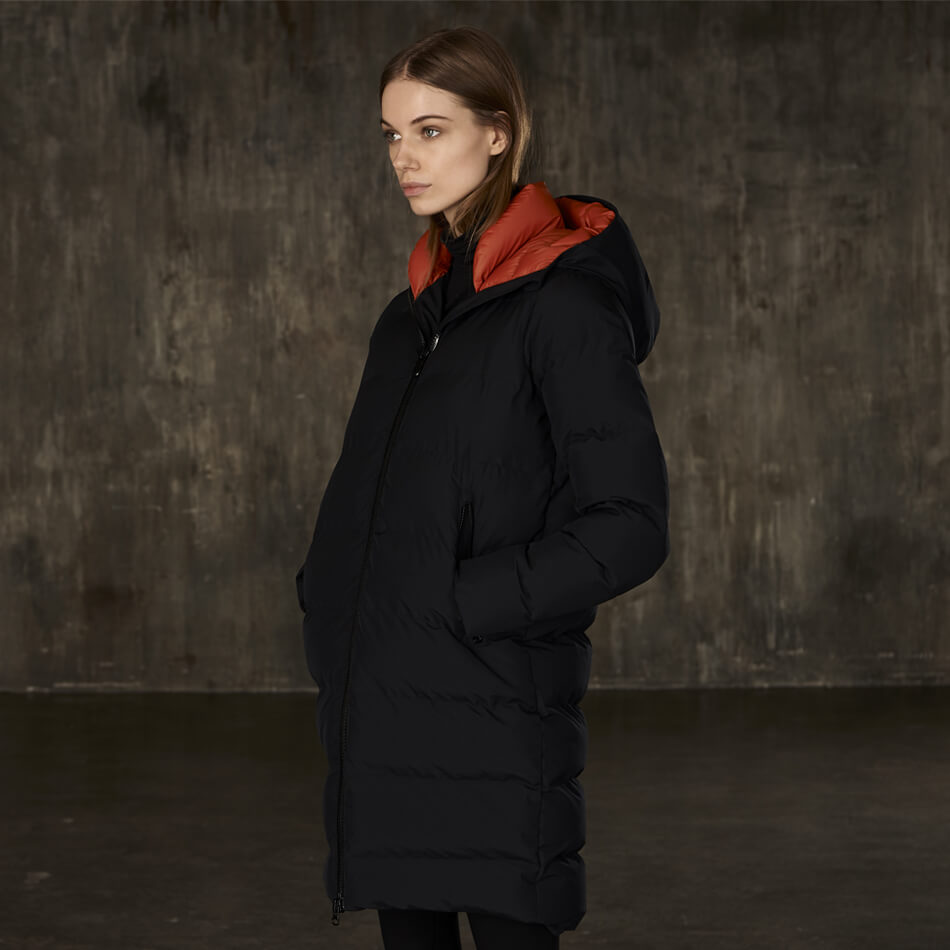 Constantly evolving technical research
The pieces in the Pro-Tech range combine elegant meticulous lines and technical details in an ever more minimalist style, with a choice of high-performance fabrics, all in PFC-free Gore-Tex® in combination with RECYCLED PLUMTECH padding.