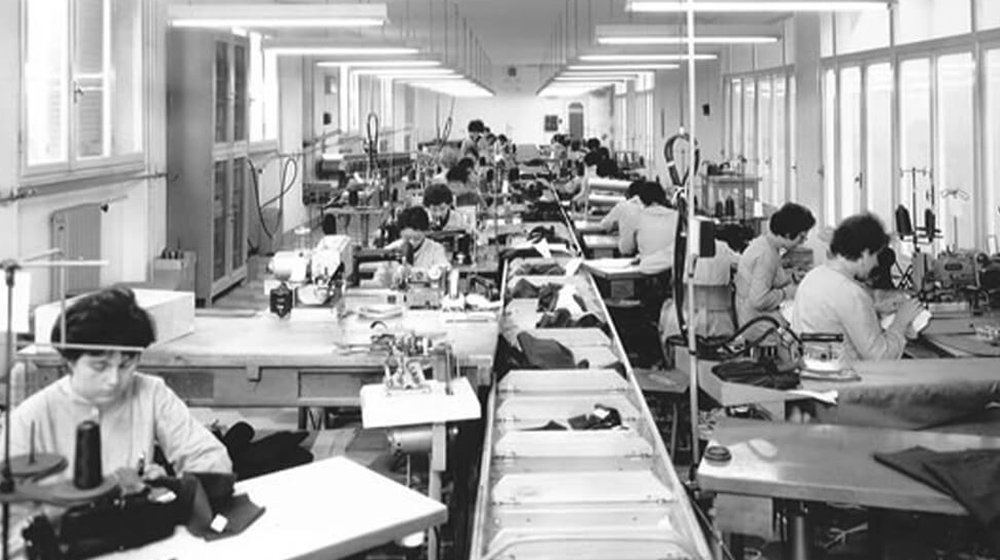 FOREST
L'azienda di abbigliamento Forest nacque nel 1914 grazie allo spirito imprenditoriale di Foresto Bargi. Nel 2012 Nicolas Bargi, nipote di Foresto, lancia il marchio Save The Duck con il dichiarato impegno di creare un prodotto nel rispetto degli animali, dell'ambiente e delle persone.
2021

Mingma

Il 16 gennaio 2021 Save The Duck registra un altro record, con Mingma Tenzi Sherpa arriva in vetta in inverno al K2 per la prima volta nella storia.

2020

M Missoni

Save The Duck e M Missoni presentano una capsule limitata di capispalla sostenibili e genderless.

Sea Sheperd

Save the Duck presenta la collezione che celebra la collaborazione con Sea Shepherd, la più attiva e agguerrita Organizzazione per la tutela degli Oceani e della fauna marina, fondata nel 1977 dal Capitano Paul Watson.

Skyscraper

Save The Duck presenta la capsule Skyscraper realizzata in collaborazione con Satoshi Yamane. Il nome di questa capsule collection nasce dall'intento di avvicinare città e montagna: grattacieli come vette innevate da scalare per raggiungere e superare i limiti che le grandi imprese impongono: verso l'alto e nel rispetto della natura.

2019

Save the Children

Save The Duck collabora con Save the Children per supportare il progetto con cui l'ONG sostiene i bambini e le comunità afghane colpite dal conflitto.

B Corp

Save The Duck è la prima azienda fashion in Italia ad ottenere la certificazione B Corp.

DYNE per Save The Duck SS19

Save the Duck presenta la seconda Luxury capsule collections nata in collaborazione con Dyne, il brand fondato dal creativo statunitense Christopher Bevans, nato e cresciuto a New York.

Kuntal sull'Everest

Save The Duck, conquista l'Everest registrando un record mondiale portando a termine la prima impresa sull'Everest totalmente animal free della storia dell'alpinismo.

2018

Progressio - 7 Marzo 2018

Milano, 7 marzo 2018 — Save the Duck, il primo marchio di piumini 100% animal free, vara il piano triennale di crescita e annuncia il nuovo assetto societario.

Kuntal Joisher

Save The Duck realizza una tuta animal free per Kuntal A. Joisher, primo scalatore indiano vegano ad aver conquistato la cima del monte Everest.

Disney | SAVE THE DUCK FW 18/19

Save The Duck presenta una speciale capsule collection dedicata al papero più famoso del mondo, Donald Duck e alla sua compagna Daisy Duck.

2017

Christopher Reaburn per Save The Duck FW 17/18

Christopher Raeburn crea la prima Luxury capsule per Save The Duck FW 2017/18. Una capsule uomo caratterizzata dalla trasformazione, dall'adattamento, dal riciclo e dalla tecnologia.

2016

Save the Duck per WWF

Save The Duck, brand di giacche eco-friendly e "100% animal free", festeggia i primi 50 anni del WWF Italia creando una "special edition" realizzata in 50 nuances, ognuna delle quali, rappresenta un animale e/o un habitat naturale a rischio.

2015

Save the Duck per OXFAM

In occasione della XXI Conferenza delle Parti della Convenzione Quadro delle Nazioni Unite del 2015, Save The Duck ha prodotto per Oxfam in Italia un'edizione limitata dei suoi capi iconici, acquistabile esclusivamente online.