Save the Duck utilizza Certilogo
Certilogo è il modo più efficace, sicuro e semplice per verificare se un prodotto Save the Duck è autentico o falso.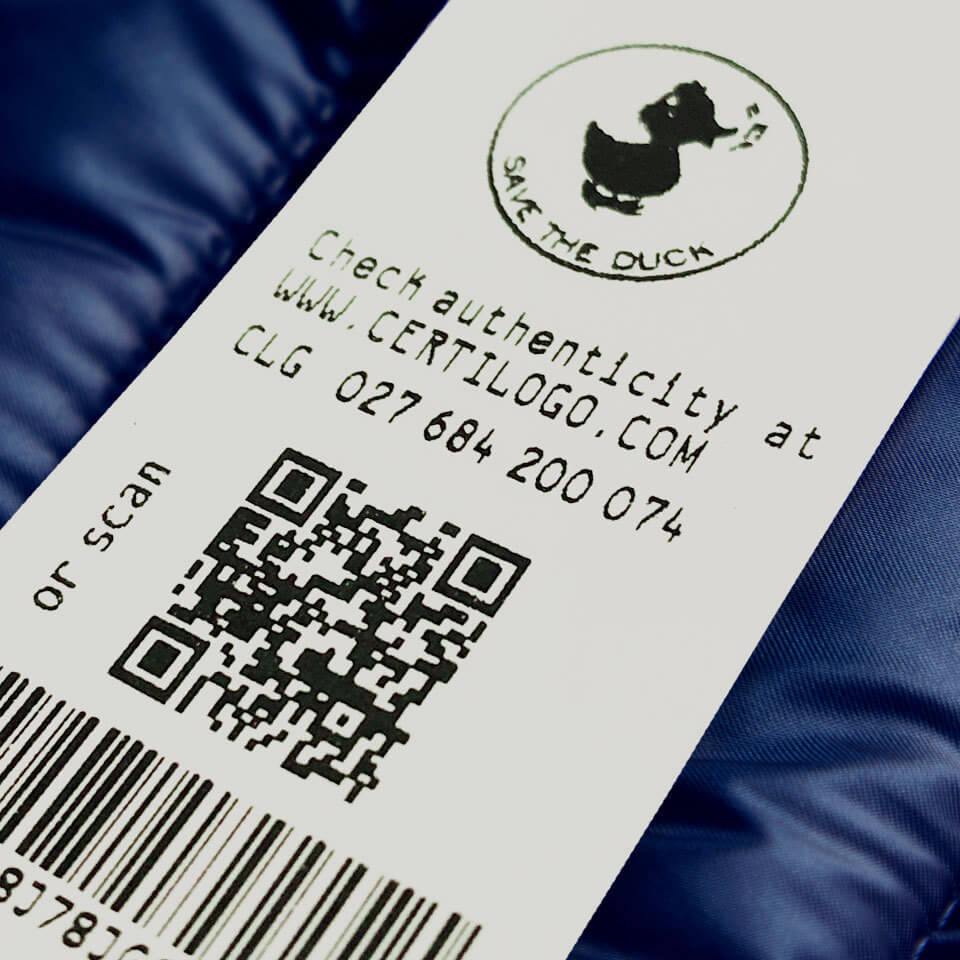 Ecco come fare:
Trovare il Codice Certilogo (o Codice CLG) posto all'interno di ogni capo Save the Duck;
Eseguire la scansione con un lettore QR Code o con l'applicazione Certilogo Authenticator per dispositivi IOS e Android.
È anche possibile inserire manualmente le 12 cifre del CLG Code su http://www.certilogo.com.
Rispondere a qualche veloce domanda specificando dove è stato effettuato l'acquisto.
Certilogo elaborerà i dati dandovi in pochi secondi il verdetto: Autentico o Falso.